I began learning digital painting to expand my knowledge of the gaming industry and use skills I already had in Photoshop. I learned shading, texture, lighting and blending. During my pandemic boredom I learned how to make my own inks and paints from mineral and botanical sources, and I use them to create many of my works like this Tarbosaurus Bataar.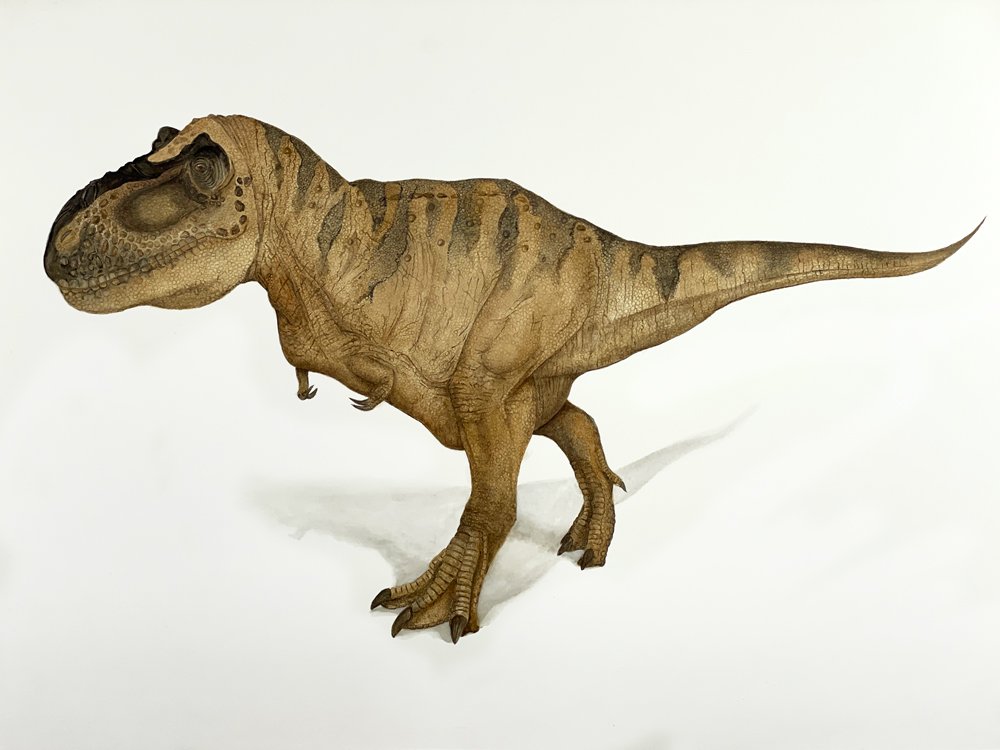 A study of a Bearded Iris. It was just past its prime but still beautiful. I love capturing those moments of transition.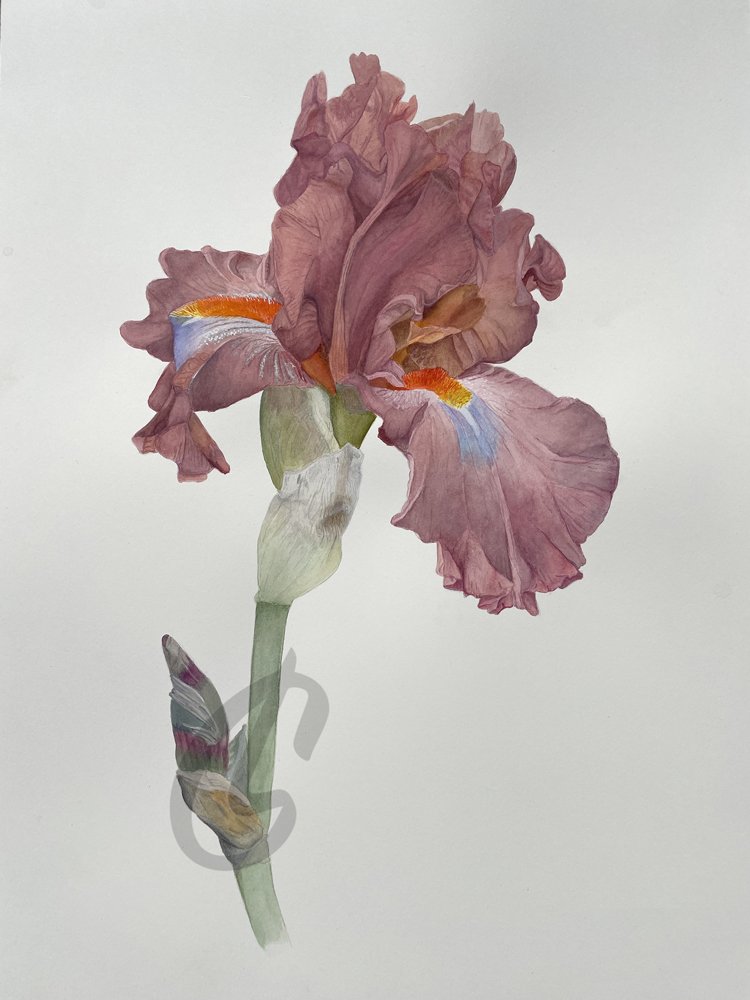 I enjoy scientific illustration as well. This looks like an alien creature but it is a real animal, a Ghost Mantis.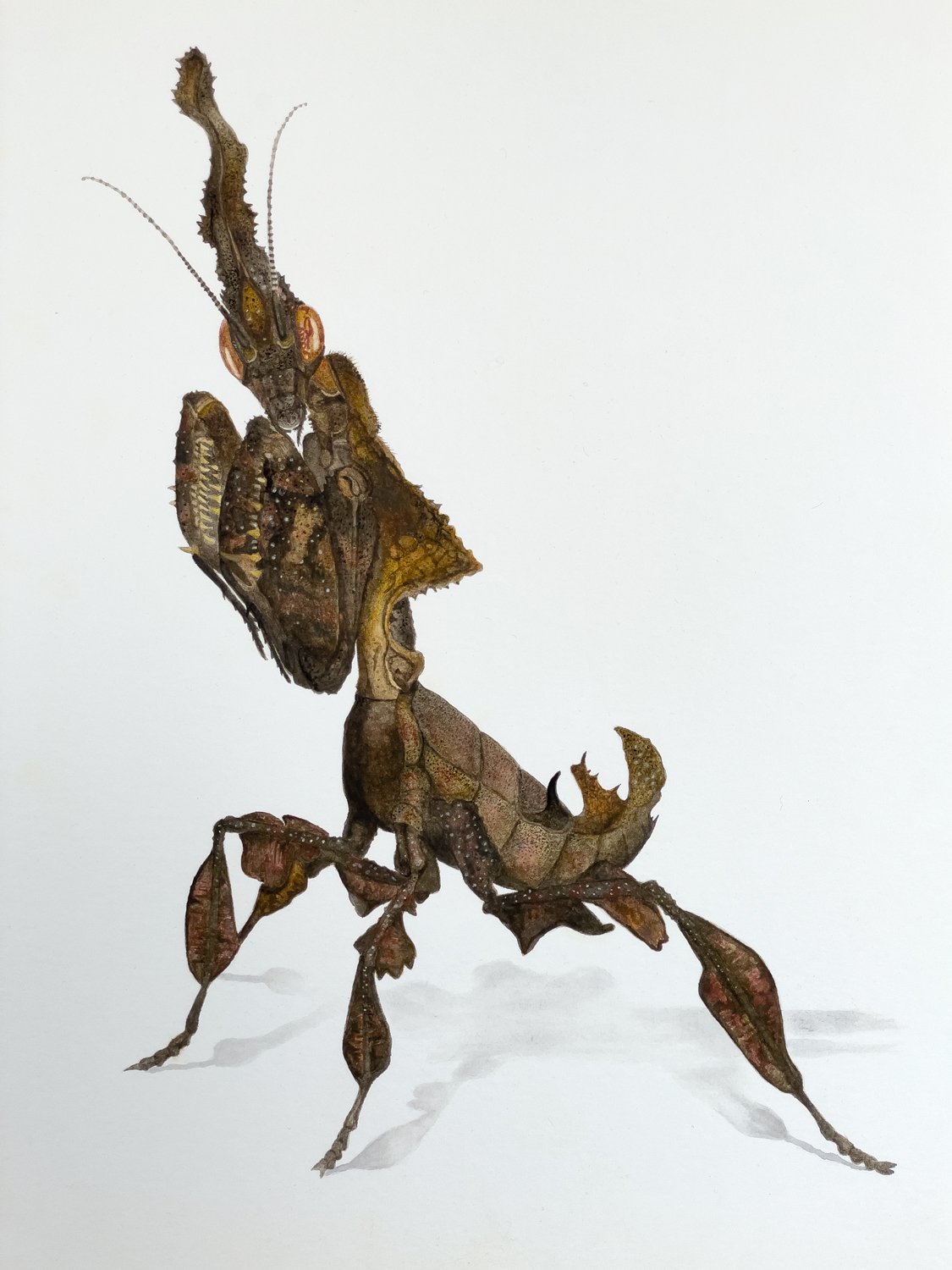 I never outgrew my love of dinosaurs and pterosaurs. I travel to study subjects, sketching and photographing bones.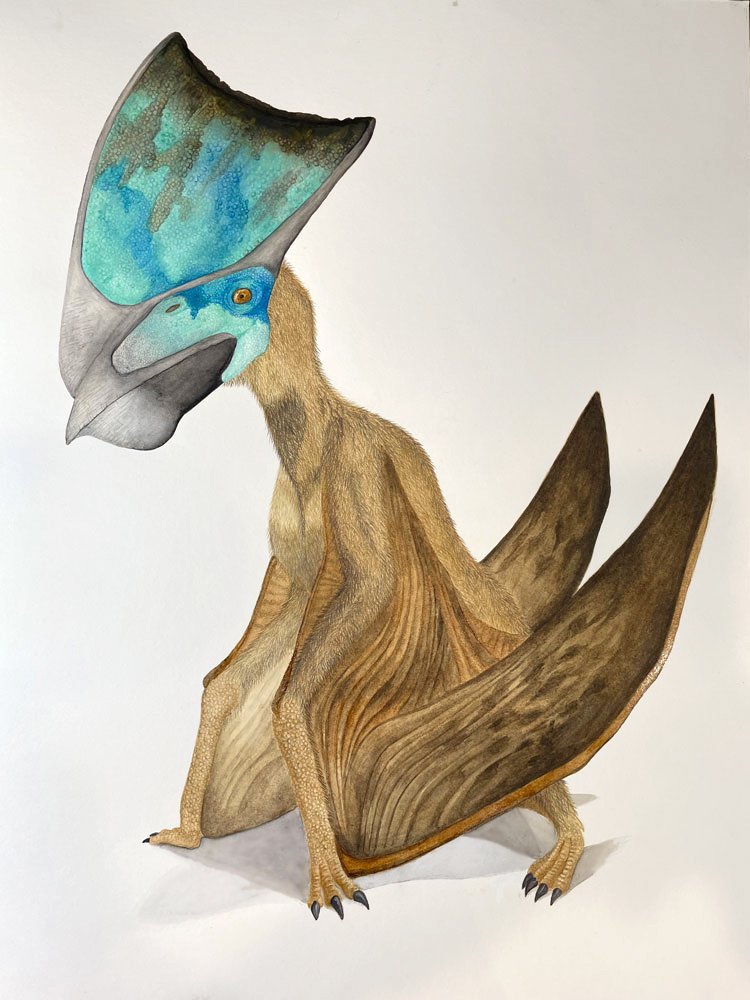 Being an illustrator means you have to master many mediums, genres, and techniques. This digital creature started out as a phoenix but reminded me of a gargoyle so I changed the colors and texture.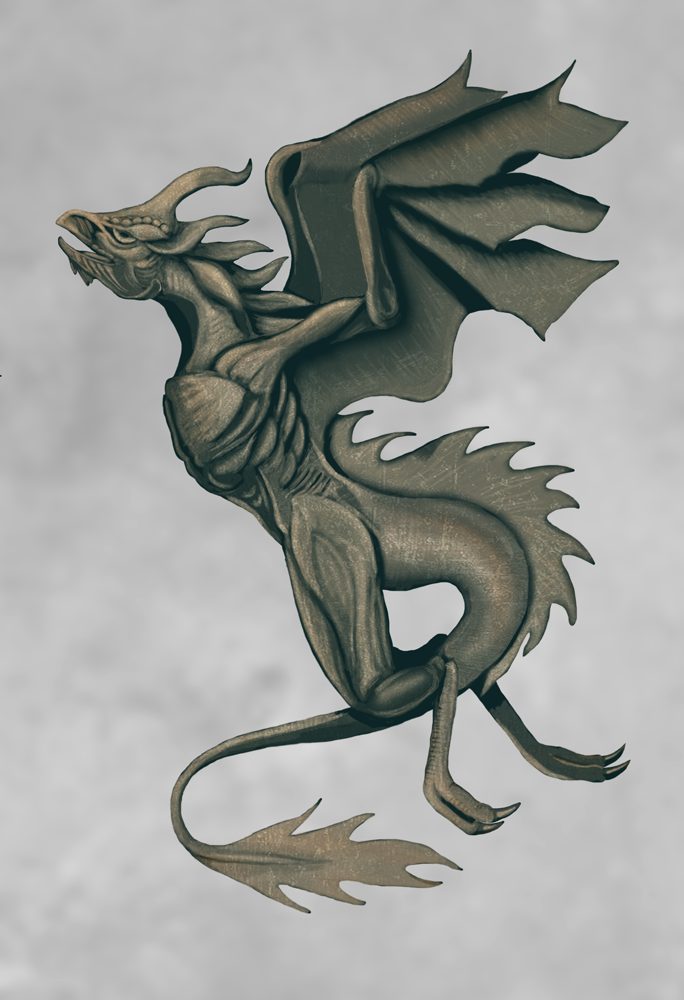 Digital illustration of a frog.