I created Lavish Skin's logo, more than once actually but the latest design is the most elegant so far. I tried to avoid the more obvious icons associated with the skin care profession and while sitting and discussing the mark with the client I began sketching. After completing a sketch concept the client pointed to the paper and said "that one."

Graphic Design
For the Business cards and services menu, we kept the flesh tone color in the printed materials. The menus were available in front of the client's salon.

User Interface
I was not originally supposed to do the User Interface for the client, but they were not happy with the template the UI Developer was using. The client wanted a sophisticated, elegant website that also reflected skin care.

I used an eight column grid for the original design documents, and helped the client pick out high-quality images.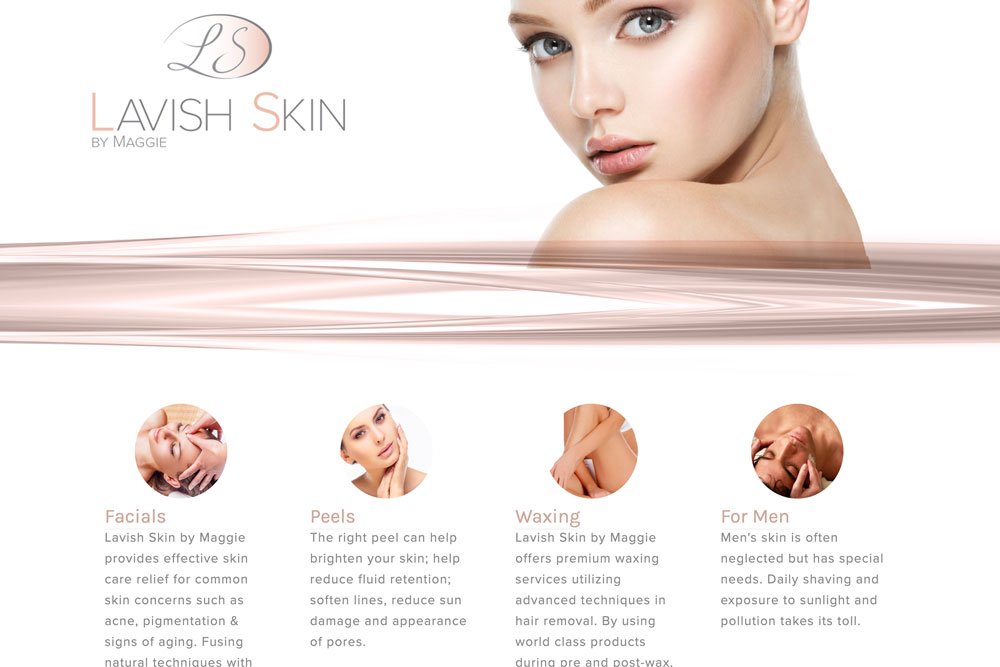 Marketing
For Seasonal Specials, the client asked me to create Marketing materials for print and web. The print advertising was for display in front of the Salon and the digital gift cards were for purchase on the website. Some were seasonal and some holiday or salon service specific.